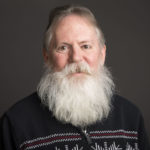 A few weeks back, I was walking to the store. It's a short walk (about 3/4 of a mile) with a very slight grade. I walk a lot, usually a few miles a day, mostly by choosing to walk while waiting for the train, or when going to the market.
This time, when I got almost to the store, I started having some chest pain. I thought maybe I was feeling the precursor to a heart attack, or that maybe that bug from last week had turned into pneumonia. I hadn't been walking that briskly, and I was really out of breath in addition to the pain (both of which were odd for me, especially since I had walked relatively slowly).
Naturally, I immediately made an appointment to see my doctor (although in hindsight I probably should have gone to the ER). He saw me, had an EKG machine brought in, and didn't see anything, but referred me to cardiology to get a stress EKG.