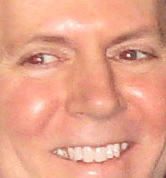 A successful project manager and architect, Rob has been consulting and managing software development and web technologies in a variety of industries since he started working with them as the first webmaster at Excite.
While at John Muir Health and Cascade Healthcare proved ability to quickly understand the current state of the business and clinical processes and technology installed, manage complex projects, while designing the future state of technologies within both business and clinical environments.
Delivered the COOP framework for the Department of Veterans Affairs nationwide, giving medical providers access to theVeterans Health Information Systems and Technology Architecture (VistA) system when the VA Medical Center has a database or connectivity problem.